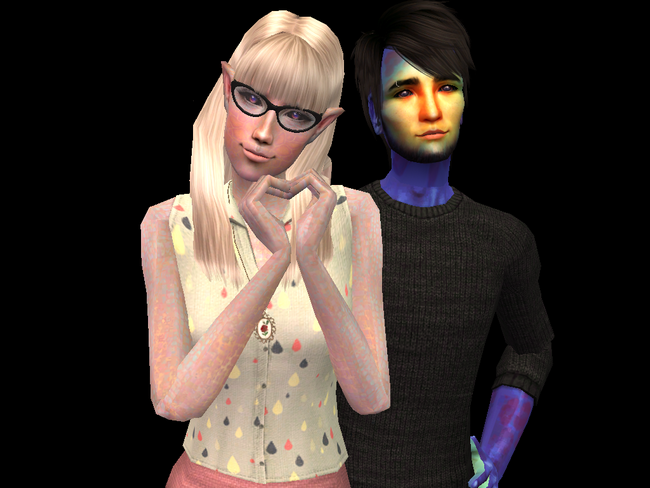 So I've recently fallen a bit in love with aliens, and while I've had a few born in-game so far, I'd never made any of my own. So I went ahead and fixed that, and here are the results: Aldebaran and Veronica Hyades. Hopefully some people on Pixel Trade (or wherever else) will want to have them around in their games. :)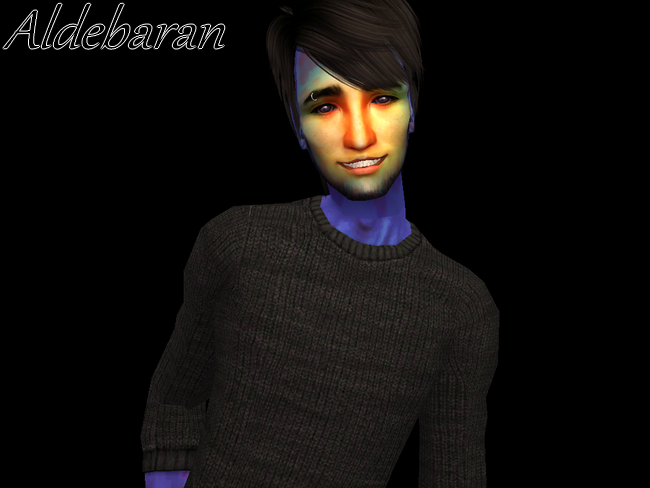 Aspiration: Family/Popularity

Neat: 5
Outgoing: 1
Active: 5
Playful: 7
Nice: 7

CC List|Download (With CC)|Download (No CC)
See him without CC
here
and
here
.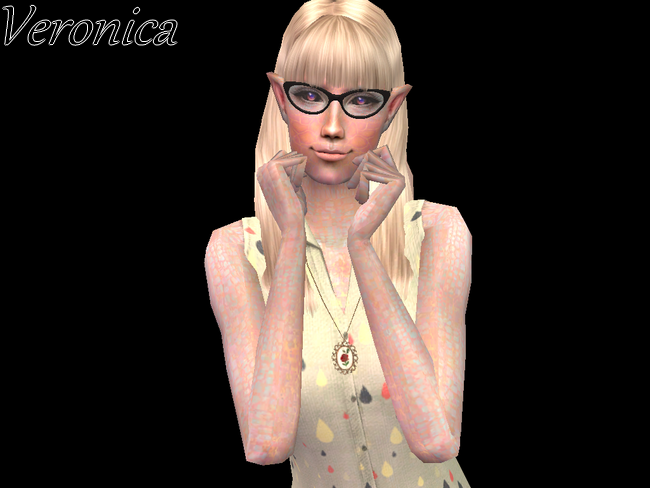 Aspiration: Knowledge/Family

Neat: 4
Outgoing: 5
Active: 5
Playful: 4
Nice: 6

CC List|Download (With CC)|Download (No CC)
See her without CC
here
and
here
.
And that's pretty much it. Again, hopefully some people will enjoy having them. Use them as you see fit, but don't claim them as your own, the basic rules really.